If you're looking for a new way to get around Doylestown, Philadelphia, and New Britain, a crossover might be your best bet. These versatile vehicles have a lot to offer, from easy drivability to a generous amount of interior space for passengers and cargo alike. Their popularity is on the rise, so you have plenty to choose from as well.
One of the options that tends to stand out is the new 2019 Volkswagen Tiguan. Even if you decide on the VW Tiguan, however, you still have to find the right version suitable for your needs. Learn all about the various 2019 VW Tiguan trim levels and discover which would work best for you.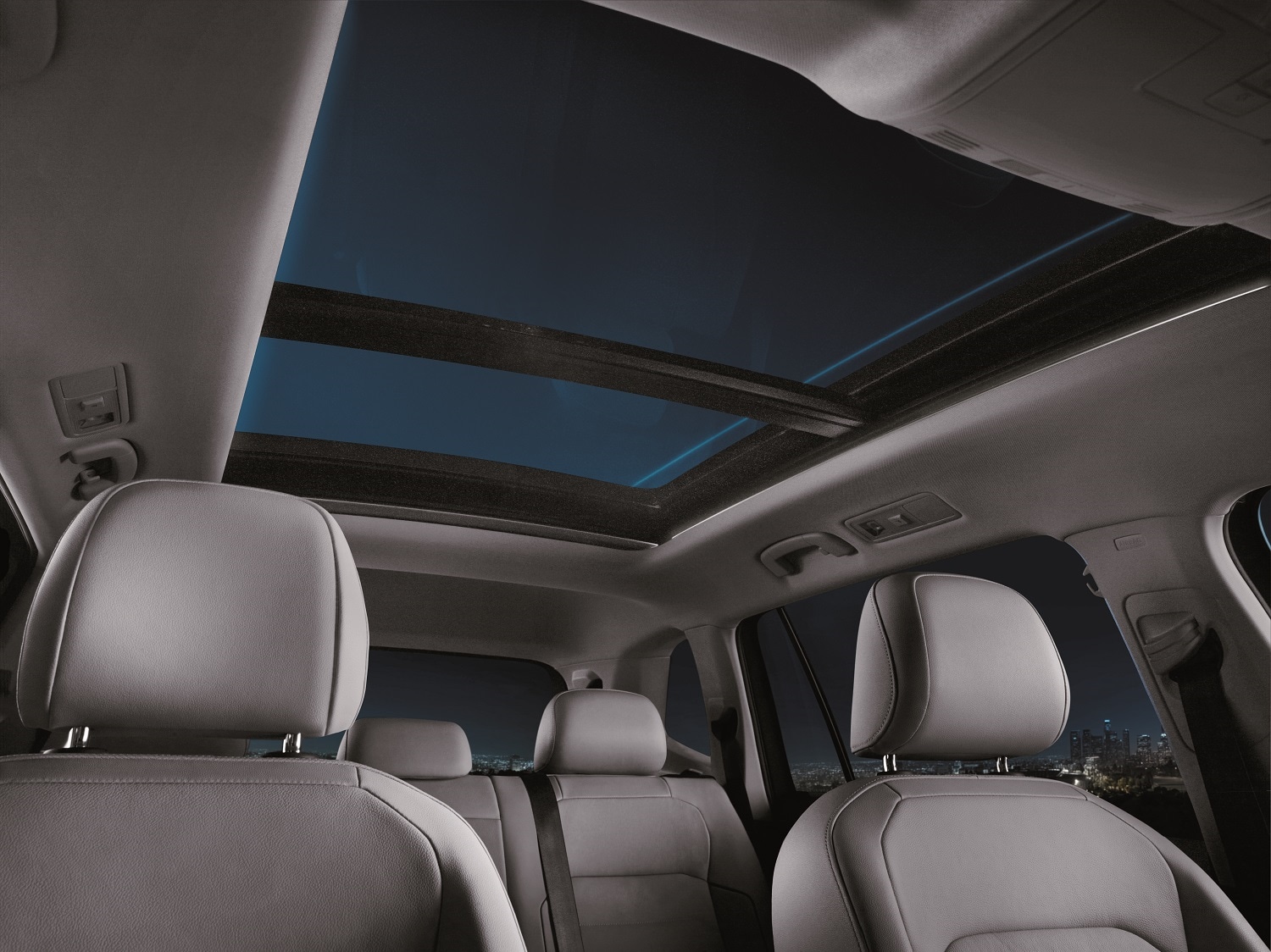 The base level VW Tiguan S trim already offers more than you might expect from a standard edition. Inside, you'll find a high-definition 6.5-inch composition color touchscreen from which you can operate your infotainment system. LED daytime running lights and taillights are also standard. The VW Tiguan S offers a great degree of control and customizability, too, as you can enjoy the 40/20/40 split second row and four selectable drive modes.
Upgrade to the VW Tiguan SE, and you'll see some significant upgrades to the already impressive features. Your touchscreen interface gets a size increase to eight inches and comes with voice control technology. With these features, you can navigate your infotainment system without ever having to take your hands off the steering wheel.
Speaking of which, the steering wheel here is wrapped in premium multifunction leather. As if that wasn't enough, automatic dual-zone climate control is standard, so you never have to compromise with your passenger when it comes to internal temperature.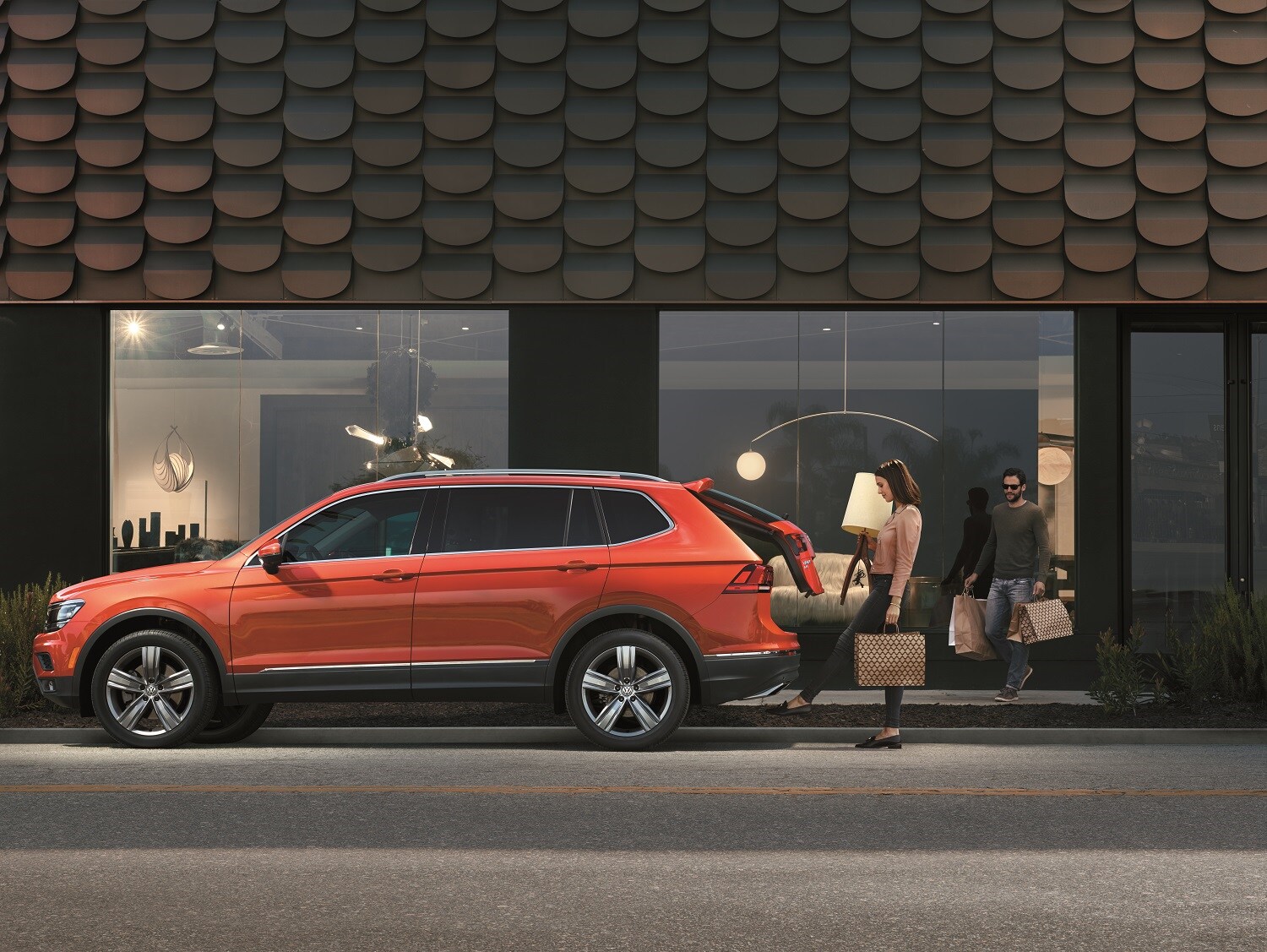 Continuing the trend, the VW Tiguan SEL trim takes your infotainment system to the next level with the 8-inch Discover Media upgrade, offering more features than before. Technology isn't just limited to infotainment, either. The VW Tiguan SEL comes complete with Adaptive Cruise Control, which will automatically slow down and speed up in response to changing traffic conditions without you having to touch the pedal. For your convenience, this trim also comes with a remote start system and a power liftgate.
If you'll settle for nothing less than the best, the VW Tiguan SEL Premium is the trim level for you. The most striking feature here is arguably the 12.3-inch Digital Cockpit display on your instrumentation panel. With this feature, you can have all kinds of essential information displayed in a convenient location, allowing you to access it without taking your eyes off the road. It's completely customizable as well.
You can also enjoy the bonus of rain-sensing wipers and power folding door mirrors that make daily driving just that much easier. Don't forget about the Fender® Premium Audio System that grants you studio-quality sound due to its strategically placed speakers that take advantage of the cabin acoustics of the VW Tiguan.
Test Drive the 2019 VW Tiguan
All the 2019 VW Tiguan trim levels have something special to offer, but the best way to find out which is right for you is to experience them in person. If you live in the Doylestown, Philadelphia, and New Britain areas, you can do exactly that at Fred Beans Volkswagen of Doylestown. Schedule your test drive today!