The Volkswagen Tiguan is a midsize sporty utility vehicle that is great for a myriad of drivers. Whether you have a family, love piling in your furry friends, or are a first-time driver, it's a great option. This is because of the incredible safety it provides to you and yours.
Drivers in the Doylestown, Philadelphia, and New Britain area can learn all about the VW Tiguan safety ratings below. This includes professional scores, as well as the available features that make that happen. Let's jump right in!
2019 Volkswagen Tiguan Safety Ratings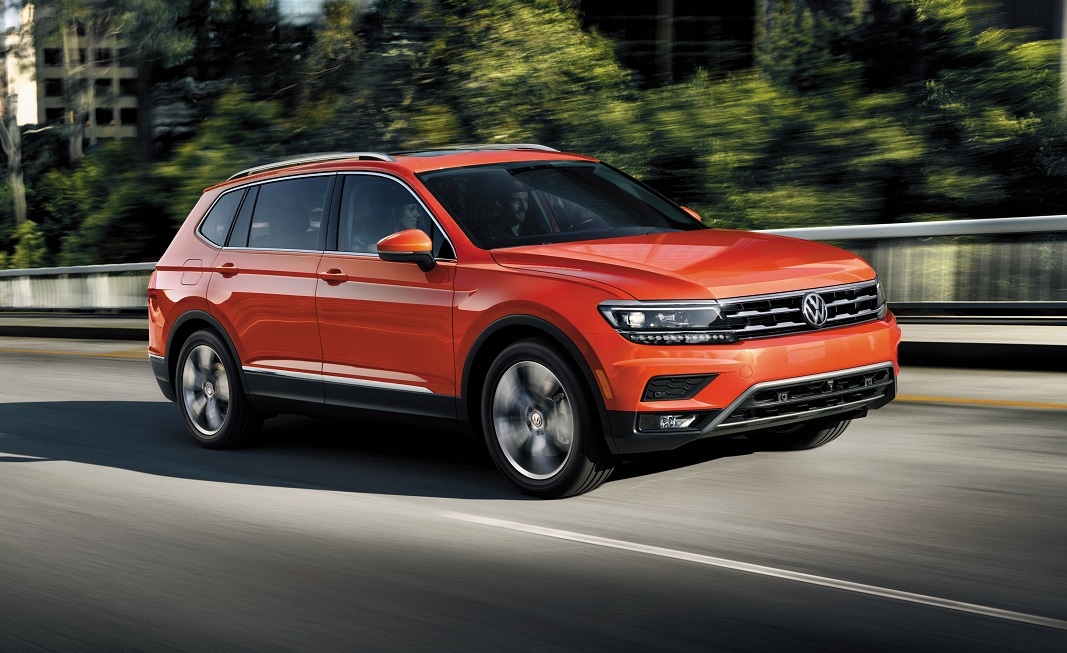 There are two organizations that focus on assessing the safety of all vehicles that hit the road in America. They are the National Highway Traffic Administration (NHTA) and the Insurance Institute for Highway Safety (IIHS). They inspect every aspect of the vehicle to ensure is road ready and offers the utmost security.
National Highway Traffic Administration: When the NHTA rated the 2019 VW Tiguan, the results were quite impressive. In fact, side crash tests received five stars across the board, which is the highest available. Additionally, it received a still remarkable score of 4 stars when it came to rollover tests, providing the chance of a rollover is very small.
Insurance Institute for Highway Safety: During the VW Tiguan inspection with IIHS, the scores were also very favorable. Overall, this compact SUV received a Good scoring in nearly every category, which is the highest possible. This includes areas like roof strength, head restraint and seating safety, and front crash prevention.
Check out the different trim levels are available on the VW Tiguan.
VW Tiguan Safety Features

There's plenty of reason why the 2019 Volkswagen Tiguan received these scores, but their focus on ensuring driver and passenger safety is at the forefront. First of all, it includes a safety cage with front and rear crumple zones. This helps deflect energy away for those inside in the case of a collision.
An Intelligent Crash Response System (ICRS) is also included in the VW Tiguan. If you happen to be involved in a crash, it will turn off the fuel pump, unlock the doors, and automatically activate the hazards. This reacts quickly, so you can focus on making sure you and your family are okay.
Other available safety features include:
Rear View Camera System - This lets you see what is behind you when in reverse, allowing you to avoid obstacles with ease. An Overhead View Camera (Area View) is also available.
Automatic Post-Collision Braking System - Collision often don't bring your vehicle to a stop. If this happens, this system will stop the vehicle, reducing the chance of further impacts.
Driving-Assistance Technology - From monitoring your blind spots and passing pedestrians to keeping you in the right lane and helping with parking, the VW Tiguan has it all. These features, plus many more, act as a co-pilot and gives you extra peace of mind.
Check out the great technology that is available in the VW Tiguan!
Learn More About the 2019 Volkswagen Tiguan Safety
Now that you know the VW Tiguan safety ratings, it's time to see how secure you'll behind the wheel. Drivers in the Doylestown, Philadelphia, and New Britain area can schedule a test drive today! All you need to do is contact Fred Beans Volkswagen of Doylestown, and you're good to go.