When you need to get things done or transport larger items like a boat or trailer, you want to have a vehicle that can handle the task. The Volkswagen Atlas has the capabilities to do this with a unique combination of size, power, and performance.
Towing capacity on a vehicle can be very important for drivers who have to move large objects or have a substantial load to carry each day. It can be designed for the outdoorsman or a working driver who needs to be on the go and take a lot with them at one time.
At Fred Beans Volkswagen of Doylestown, we're helping drivers around Furlong, Castle Valley, and Buckingham, PA, experience this firsthand and see how the VW Atlas can make a difference.
---
VW Atlas Towing Capacity and Engine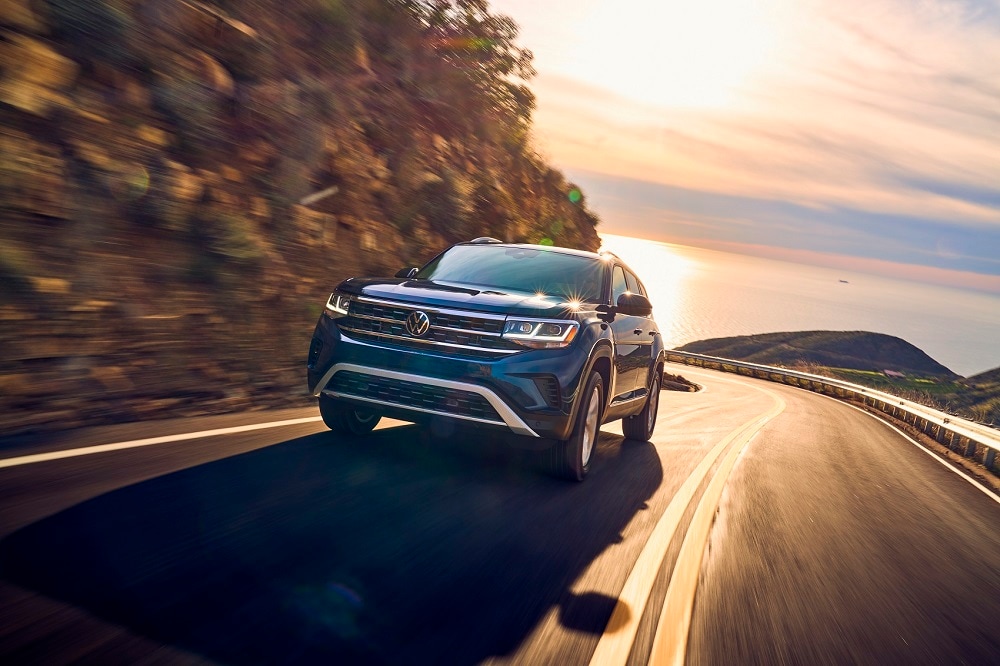 When it comes to towing capacity, you want a vehicle that can tow enough to handle any task you have. The VW Atlas displays its power in the amount that you can tow.
The VW Atlas has a towing capacity of 5,000 pounds on trims with the available 3.6L V6 engine. The 3.6L engine gets 276 horsepower and 265 lb-ft of torque. This allows you to easily handle any towing job you may have.
On the standard trims, which include a 2.0L TSI® turbocharged engine, you can use a dealer or port-installed trailer hitch and get a maximum towing capacity of 2,000 pounds. The 2.0L engine gets 235 horsepower and 258 lb-ft of torque.
When we look at the VW Atlas and its towing capacity, we must first look at the source for the power. The engine within the VW Atlas is designed to help drivers get the power to perform in situations where towing is needed.

Whichever option you choose, you can be sure that the power underneath the hood can supply you with what's needed to complete a tow safely.
---
Why Towing Capacity Is Important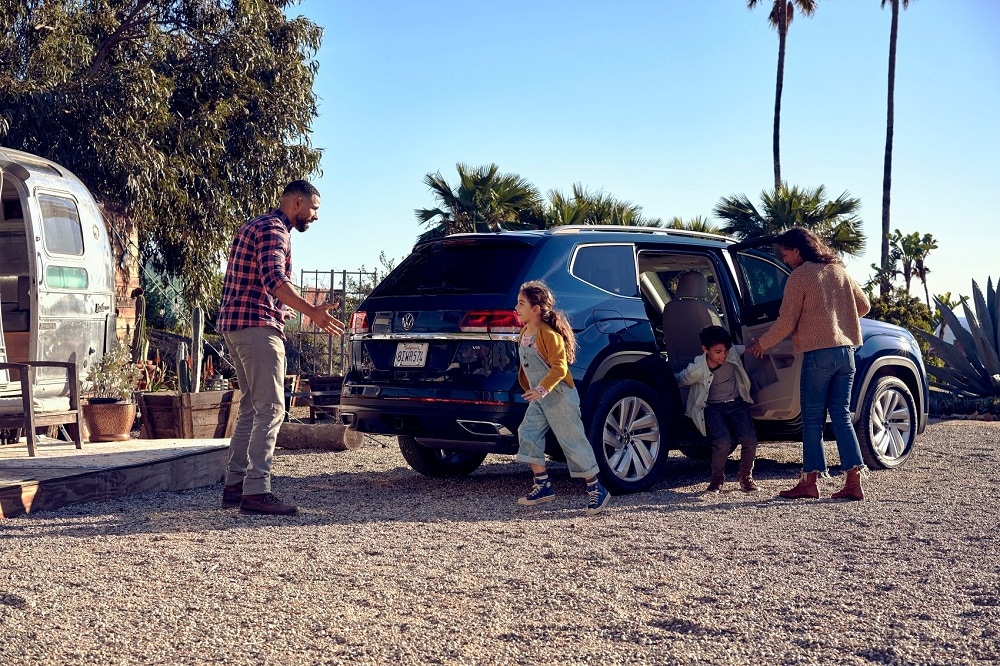 For drivers who have specific tasks to complete that involve the movement or transport of larger objects, the ability to tow is a necessity. It could be a piece of equipment needed to do a job or just a need to hook up a boat or trailer to expand your space and possibilities when you go on a vacation, but having the ability to move such a large object makes travel easier.
Towing capacity is measured based on how much a vehicle can safely pull. It takes into account the weight rating for your vehicle and the weight of what you're towing, whether it's a trailer or boat.

The towing capacity on the VW Atlas is based on the 4,436-pound curb weight and 1,080-pound payload. As the Atlas is designed to be a powerful SUV with great towing capacity, the weight of the vehicle helps make it powerful enough for any job.
---
Schedule a Test Drive
The VW Atlas can help you tackle any task, especially when it involves towing. Come and see for yourself how much power there is under the hood and test drive the VW Atlas. You'll feel the difference of what the VW Atlas can offer when you get behind the wheel.
Visit us today at Fred Beans Volkswagen of Doylestown and schedule your test drive. We're proud to be helping drivers in the Furlong, Castle Valley, and Buckingham, Pennsylvania, area, to find the right vehicle for them.